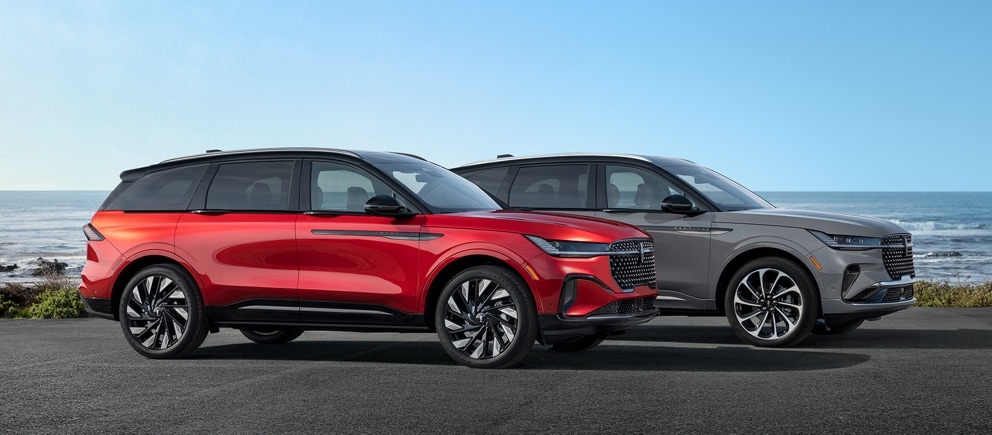 Lincoln hybrid vehicles offer our most dynamic and advanced performance.
CURRENT ELECTRIFIED VEHICLES
HYBRID ELECTRIC VEHICLE (HEV)

When you apply the brakes in a conventional vehicle, kinetic energy is lost due to friction. During braking in a hybrid, however, regenerative braking recovers a portion of this energy, sending it back to the battery to be stored for later use.
...less
PLUG-IN HYBRID ELECTRIC VEHICLE (PHEV)

Lincoln Grand Touring models* give you the option of choosing how to best use your vehicle's electric power. Select the Pure EV drive mode for electric-only driving or select the Preserve EV drive mode to help save some electric range for later.
...less

FIND A CHARGING STATION NEAR YOU
The network of North American charging stations is robust and growing every day. See how many stations are on your next trip. You can always find the nearest station — as well as remote operating your vehicle and accessing important vehicle details — using
the Lincoln Way® App
.* When using the app to find a charging location, be sure to apply the filter to find locations that offer alternating current (AC) charging. Currently, Lincoln plug-in hybrid vehicles cannot accept a direct current (DC) charge.
*Lincoln Way App, compatible with select smartphone platforms, is available via a download. Message and data rates may apply.
Are there any federal tax incentives available?
Are there state-by-state incentives for purchasing or leasing a plug-in hybrid electric vehicle?
Are there high-occupancy vehicle (HOV) lane exemptions for plug-in hybrid electric vehicles?
How does a Lincoln plug-in hybrid electric vehicle work?
Where can Lincoln plug-in hybrid vehicles be charged?
What are the advantages of a Lincoln plug-in hybrid vehicle over a gas vehicle?
What type of charging connector do Lincoln Grand Touring vehicles utilize?
What are the at-home electrical requirements for proper charging?