ENJOY YOUR SIRIUSXM PLATINUM PLAN TRIAL SUBSCRIPTION
All SiriusXM®-equipped new Lincoln vehicles come with a three-month (model year 2021+) or six-month (model year 2020) Platinum Plan trial subscription* so you get the ultimate entertainment experience, featuring SiriusXM's expertly curated ad-free music and exclusive artist created music channels, premium sports coverage with live play-by-play from every major sport, and sports talk including all of SiriusXM's official league and college conference channels. You also get Howard Stern, exclusive comedy, talk and news.
...less
* All SiriusXM services require a subscription, sold separately by SiriusXM after the trial period. Your SiriusXM service will automatically stop at the end of your trial unless you decide to subscribe. If you decide to continue service after the trial, the subscription plan chosen will automatically renew and be charged according to your chosen payment method at the then-current rates. Fees and taxes apply. See the SiriusXM Customer Agreement & Privacy Policy at www.siriusxm.com for full terms and how to cancel, which includes online methods or calling 1-866-635-2349 . Available in the 48 contiguous United States, D.C., and Puerto Rico (with coverage limits and capable receiver). Visit www.siriusxm.com/FAQS for most current service area information. Availability of some services and features is subject to device capabilities and location restrictions. All fees, content and features are subject to change. SiriusXM, Pandora and all related logos are trademarks of Sirius XM Radio Inc. and its respective subsidiaries.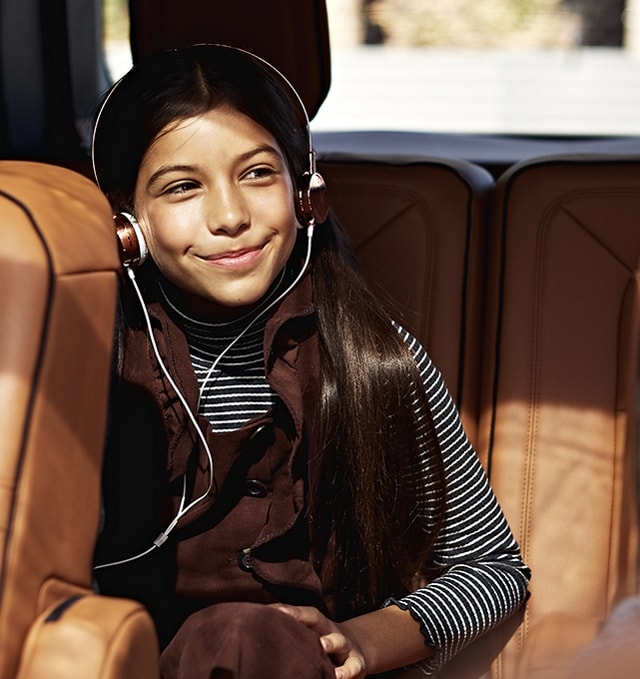 LISTEN TO EVERYTHING, ANYWHERE
SiriusXM provides over 165 channels of incredible entertainment at your fingertips, whether you're cruising around town or traveling coast to coast. Whatever you want to hear, it's on SiriusXM and included with the Platinum Plan trial subscription. Want to listen outside of the car? You are in luck: streaming is also included with the trial so you can listen virtually anywhere online or via the SXM App. So turn it on and enjoy.
...less
YOUR KIND OF MUSIC
Music genres from rock to country and hip-hop to pop. Hits before they hit. Exclusive channels inspired by your favorite artists, styles, and eras—playing right now and on demand, ad free.
...less
YEAR-ROUND SPORTS
Live play-by-play—plus the latest insider news, talk, and analysis—from every major sport, including the NFL, MLB®, NBA, and NHL®. College sports, NASCAR, and PGA coverage, too.
...less
TALK & ENTERTAINMENT
The most extensive and original lineup you'll find anywhere, featuring the hottest industry stars and celebrity hosts, such as Howard Stern, Hoda Kotb, Savannah Guthrie, and Andy Cohen.
...less
NONSTOP COMEDY
Anecdotal, cringe, heritage, and improv. Clean and uncensored. Every kind of comedy from today's up-and-coming standups and legendary greats. Always on when you need a laugh.
...less
WORLD-CLASS NEWS
Breaking stories, commentary, and analysis from the top cable news sources and business networks in real time, 24/7. Politics from the left, the right, and everywhere in between.
...less
PLATINUM PLAN TRIAL SUBSCRIPTION
Learn about these features and more that are 
conveniently included with your new Lincoln.
...less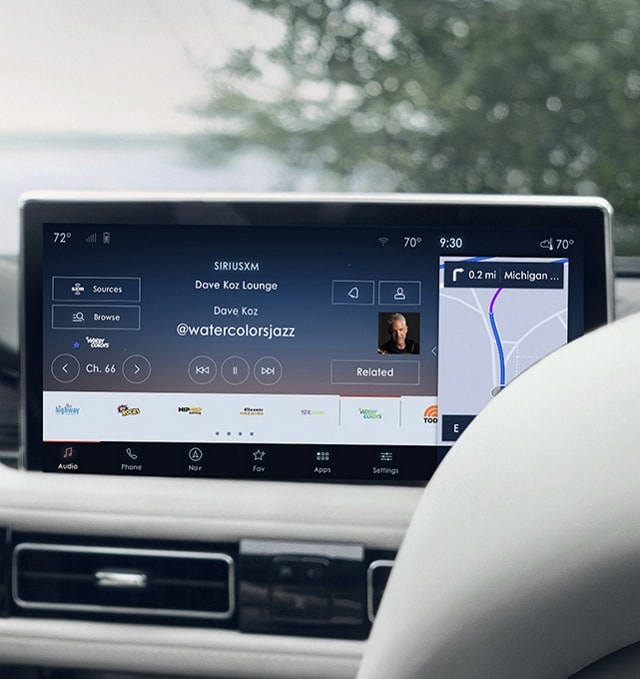 SiriusXM with 360L transforms your ride with the most extensive and personalized radio experience on the road. SiriusXM's advanced in-car technology will guide you to the most SiriusXM channels, shows and exclusive content for a ride that's uniquely you, with personalization features to make discovering your perfect soundtrack easier than ever before.
Features Include:
 
On Demand: Enjoy shows, channels, Pandora stations, podcasts, performances and interviews on your own time in your vehicle.
Live Sports Category: Get quick access to the action with all your favorite sports in one location.
For You: Get personalized channel and show recommendations that get even smarter as you listen.
Related: Get recommendations of channels and shows related to what you're currently listening to.
Vehicle Presets: Know where your favorite channels, on-demand shows and sports are at all times when you set your presets.
Notifications: Get notified when your favorite artist, song or team is playing.
Genre Category Menus: Easily find channels and other related categories that fit your mood.
Direct Tune: Direct access to SiriusXM channels.
Linear Tuner: Swipe quickly through the entire channel lineup, then simply tap to tune in.
...less
Lincoln Black Label Nautilus model shown.
*SiriusXM with 360L is only available on select Model Year 2021+ vehicles equipped with SYNC 4. Certain features and/or content may not be available unless an active data connection is enabled in the vehicle. Content varies by subscription plan. Features and display may vary by vehicle. Some features may not be available while driving.

TAKE SIRIUSXM OUTSIDE THE VEHICLE
WITH THE SXM APP—IT'S PART OF YOUR TRIAL
Sure, listening to SiriusXM starts in your vehicle. But listening doesn't have to end there. With the SXM App, there's even more to experience with 425+ channels to enjoy on your phone and at home on your connected devices—it's included with your trial subscription.

Plus, you can create your own ad-free Pandora stations, hear more than 100 ad-free Xtra channels featuring music for any mood, watch SiriusXM videos of your favorite shows including Howard Stern, experience the best collection of exclusive and non-exclusive podcasts expertly chosen for you, and get personalized recommendations.
...less
SIRIUSXM HAS THE INFORMATION FOR YOUR SUPERHIGHWAYS
SiriusXM delivers a broad range of information directly to your navigation system. In addition to a Platinum Plan trial subscription, customers who buy or lease a Lincoln vehicle equipped with SYNC 3 navigation are eligible to receive a 6-year trial subscription to SiriusXM Traffic/Traffic Plus and Travel Link.
...less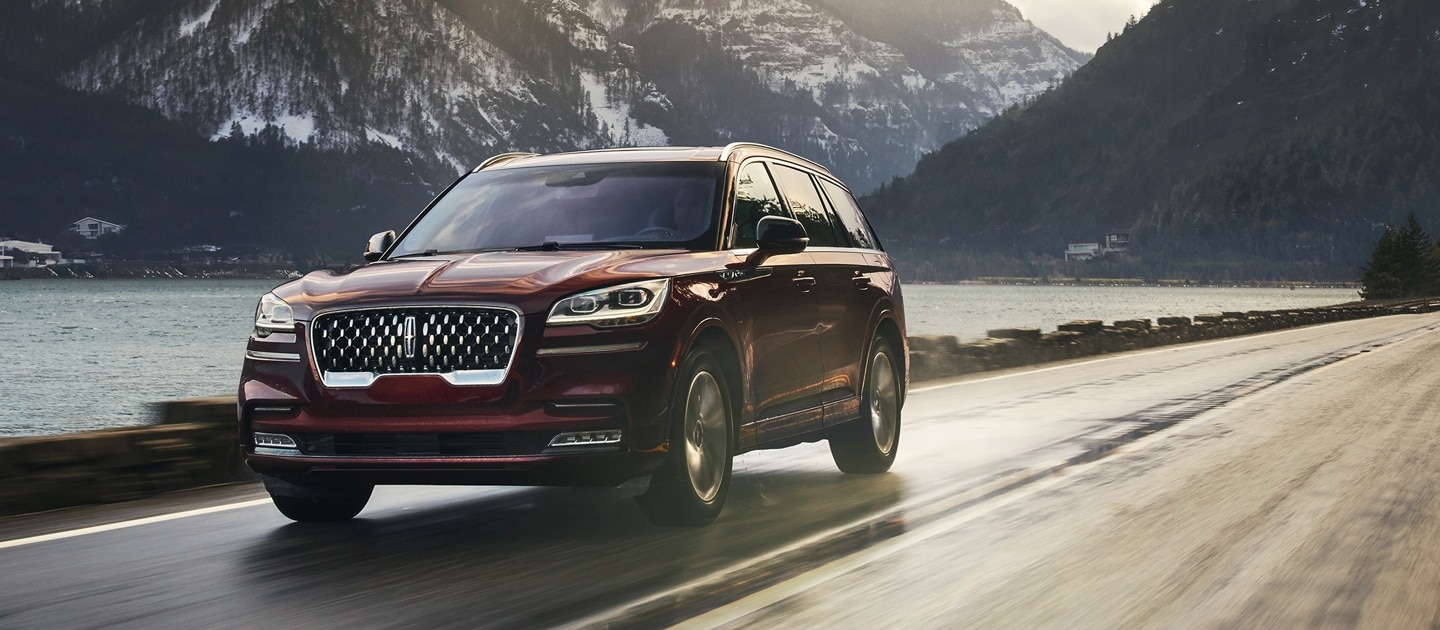 Lincoln Aviator Grand Touring model shown. 
SiriusXM Travel Link. Will It Rain Today? Did My Team Win?
Make your drive smarter with SiriusXM Travel Link. The services are updated in background, so the latest information is available to you where you need it, when you need it.
Caught In A Jam? Not With SiriusXM Traffic
Avoid congestion before you reach it by enhancing your vehicle's navigation with SiriusXM Traffic. With detailed information on traffic speed, accidents, construction, road closures and more, you'll get to your destination quickly and easily.

TRAFFIC SPEED AND FLOW
Color-coded roads on your navigation screen show traffic speed flow in major metro areas.
...less

ACCIDENTS, CONSTRUCTION AND ROAD CLOSURES
Traffic alerts—including incidents such as accidents, disabled vehicles and road closures—appear as icons and text descriptions for your travel route and beyond.
...less

ALTERNATIVE ROUTE GUIDANCE AND MAPPING
Displayed on the in-vehicle optional Navigation System, traffic data provided by SiriusXM lets you choose which routes to use or avoid because of congestion.
...less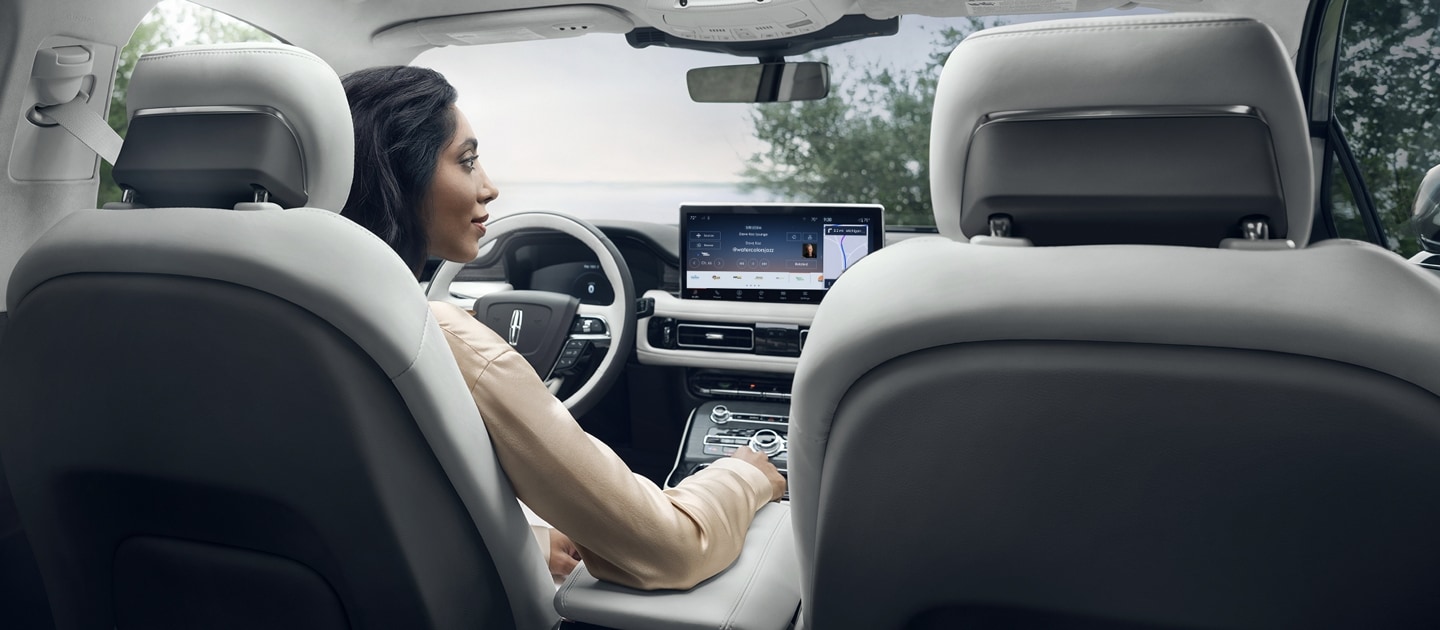 WEATHER MAPS
Get weather radar with information on storm direction, speed and track, including hurricanes, tropical storms and other severe weather.
...less
FUEL INFO
Get detailed information on fuel prices in your local area. See fuel type, fuel price, distance or brand name.
...less
SPORTS SCORES
Stay in the know with In-game and final scores, plus schedules for your favorite pro and college sports — baseball, basketball, football, motorsports, and more.
...less
MOVIE INFO
Discover detailed local movie theater listings including start times, movie synopses and ratings for the movie lover in you.
...less
PARKING
New model year 2021+ Lincoln vehicles equipped with SYNC 3 navigation will also get information on parking locations, pricing, hours of operation and amenities.
...less
WHAT SERVICES AND CHANNELS DO I GET WITH MY SIRIUSXM PLATINUM PLAN TRIAL SUBSCRIPTION?
How do I activate my SiriusXM service?
How do I find my Radio ID or ESN?
How do I change channels and categories on SYNC® 3?
Does my vehicle have SiriusXM Traffic/Traffic Plus and Travel Link?
How do I view SiriusXM Traffic/Traffic Plus & Travel Link on SYNC®3?
Can I listen to SiriusXM outside my vehicle?
WHAT'S DIFFERENT WHEN I LISTEN TO SIRIUSXM ON THE SXM APP?
How long is my trial subscription and how will I know when my trial subscription is ending?
Does my trial subscription automatically renew?
If I want to go ahead and subscribe now, will I lose what's left of my trial subscription?
I'm already a subscriber. Can I add my new vehicle to my existing SiriusXM account, or transfer my service from my old car?