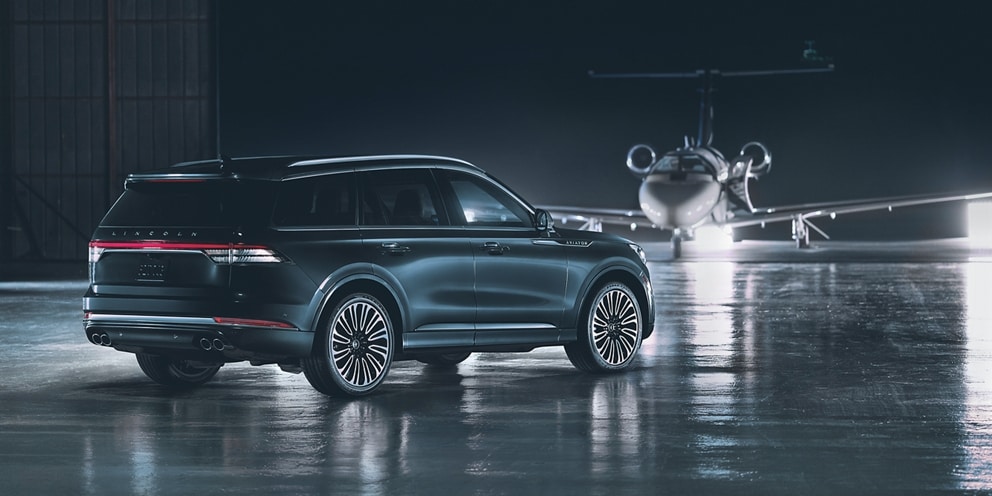 Lincoln Black Label Aviator® SUV

Choose a bespoke sanctuary at the pinnacle of design and craftsmanship.
Some models, trims and features may not be available. Please contact your local Lincoln Retailer for updates and assistance.

Enjoy the stunning appearance, premium materials and personalized services you can only find with Lincoln Black Label.

Explore Lincoln Black Label Themes for Aviator® SUV
Each theme features a curated combination of premium materials and evocative design embellishments.
...less
Flight

Inspired by the heyday of air travel, both exterior and interior are crafted to feel like you're taking to the skies. The Flight theme elevates the ambience of the cabin with Luggage Tan and Ebony Jet hues. Darker engine turn appliqués, brushed in small circles, replicate the finish of early aviation instrument panels and supple, naturally textured leather adorns the seats. ...less

Destination

Elegance and adventure combine to elevate the act of travel to an art form. The Destination theme features laser-etched diamond textures and Khaya Mahogany appliqués for a driving environment as thrilling as your next destination. ...less

Chalet

Experience the dual pleasures of pulse-raising mountain slopes and the warm comfort of an après-ski lodge. The Chalet theme combines Espresso and Alpine leather-trimmed seats with deep Silverwood appliqués to evoke a luxurious Alpine holiday. ...less
EXCLUSIVE LINCOLN BLACK LABEL BENEFITS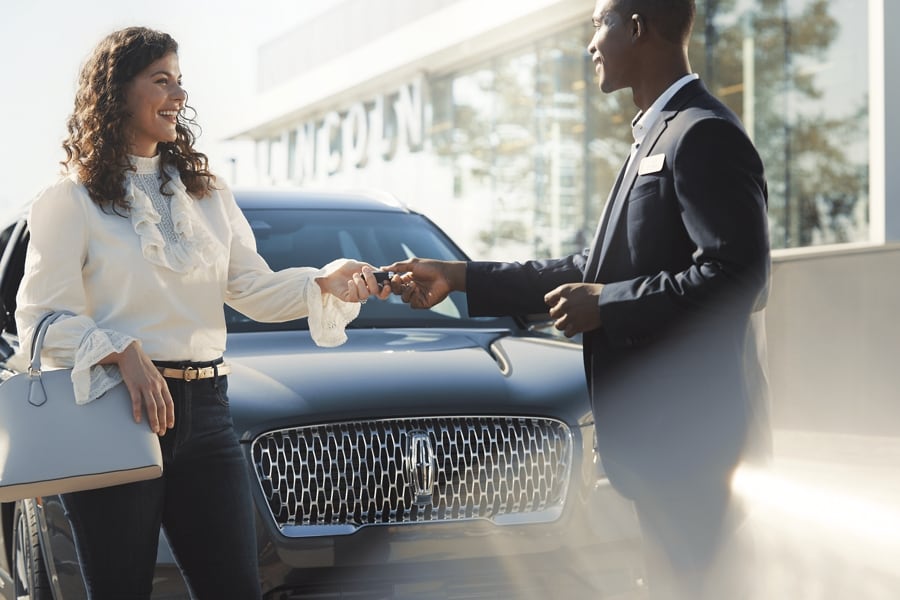 WE'LL PICK YOU UP
*Service is available for retail and warranty repair. Mileage limitations may apply. See a participating Lincoln Black Label Retailer for complete details.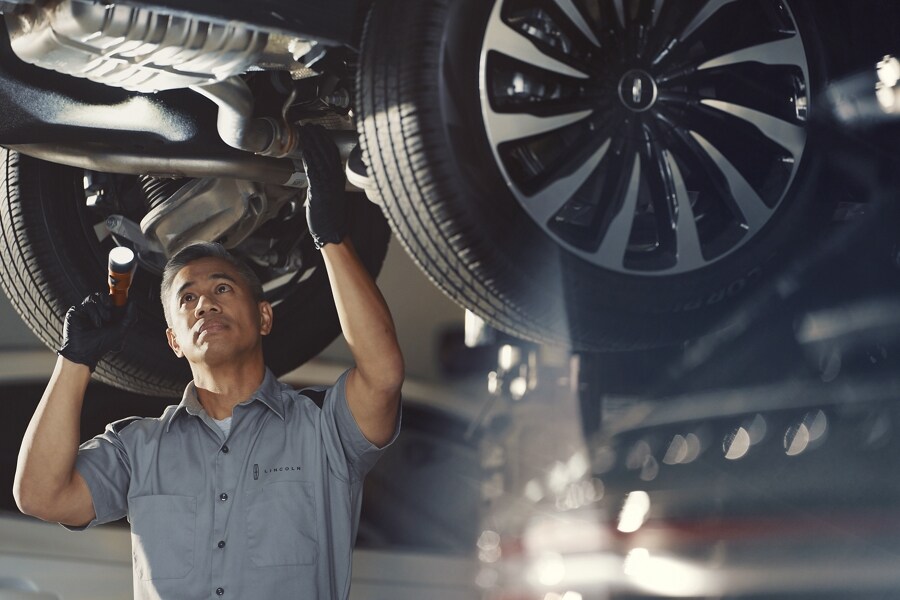 CONFIDENCE COMES STANDARD
*Premium Maintenance Plan: Four years, 50,000 miles or four service visits, whichever comes first. Covers all required scheduled maintenance, including your wear items, such as shock absorbers, engine belts, hoses and hose clamps, brake pads and linings, wiper blades and spark plugs (except CA). See a participating Lincoln Black Label Retailer for complete details.
**During life of ownership for first owner at any Lincoln Black Label Retailer.
†Available at any Lincoln Black Label Retailer.
††Must be enrolled in Lincoln Access Rewards. Modem must be activated within 60 days of purchase of 2020 or newer model year Lincoln vehicles through the Lincoln Way® App on a smartphone and remain active for at least 180 days after activation. Visit a participating retailer today for details.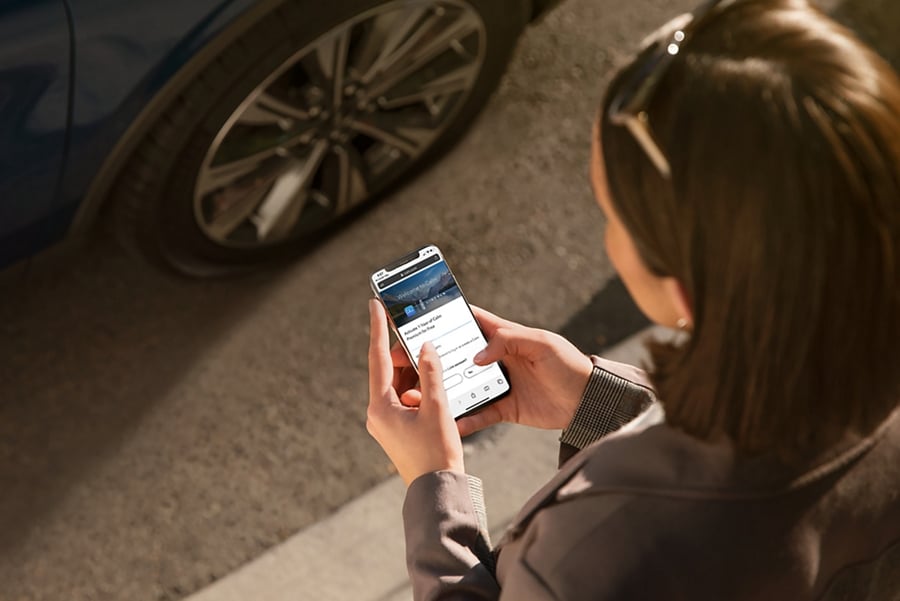 COMPLIMENTARY CALM MEMBERSHIP
*Lincoln will offer a complimentary 12-month subscription to Calm for new owners of a 2021 model-year or newer vehicle with a registered Vehicle Identification Number (VIN) in a Lincoln Way account. Subscription period begins from the date of activation via the Lincoln Way® App. Promotion ends 12/31/23. Don't drive while distracted. Use voice-operated systems when possible; don't use handheld devices while driving.
LINCOLN BLACK LABEL EXTERIOR DESIGN

DISTINCTIVE GRILLE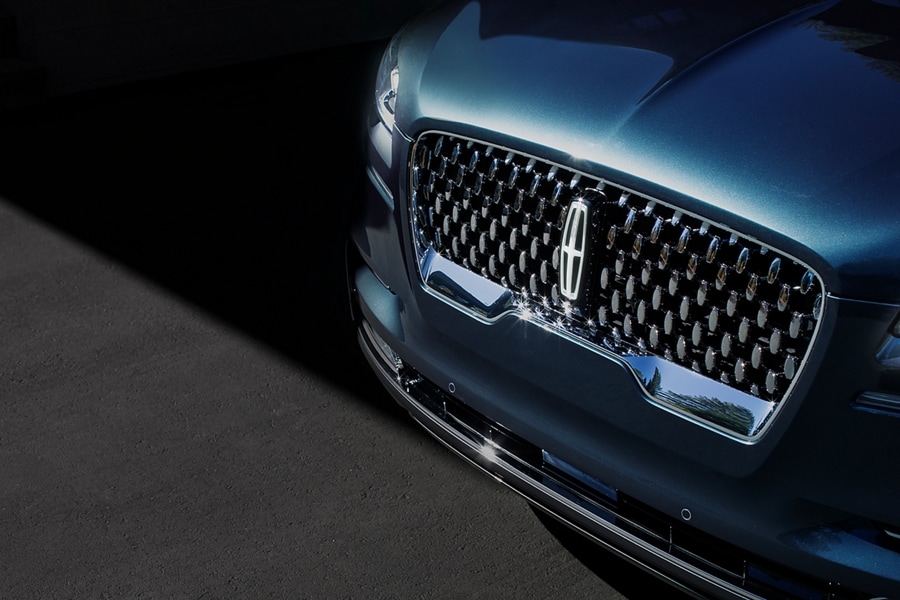 The Lincoln Aviator® Black Label SUV makes a bold first impression with a signature patterned front grille featuring a tightly packed field of Lincoln Star-shaped emblems behind a single illuminated Lincoln Star.
...less
EXCLUSIVE LINCOLN BLACK LABEL WHEELS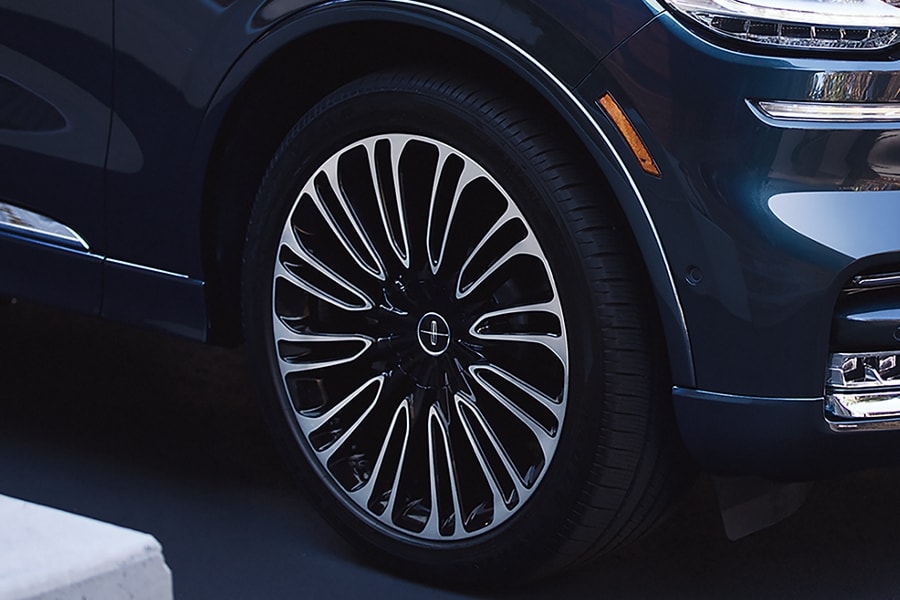 Set an energetic tone with exclusive 22'' bright-machined aluminum wheels with Ebony-painted pockets designed to evoke a moving sensation.
...less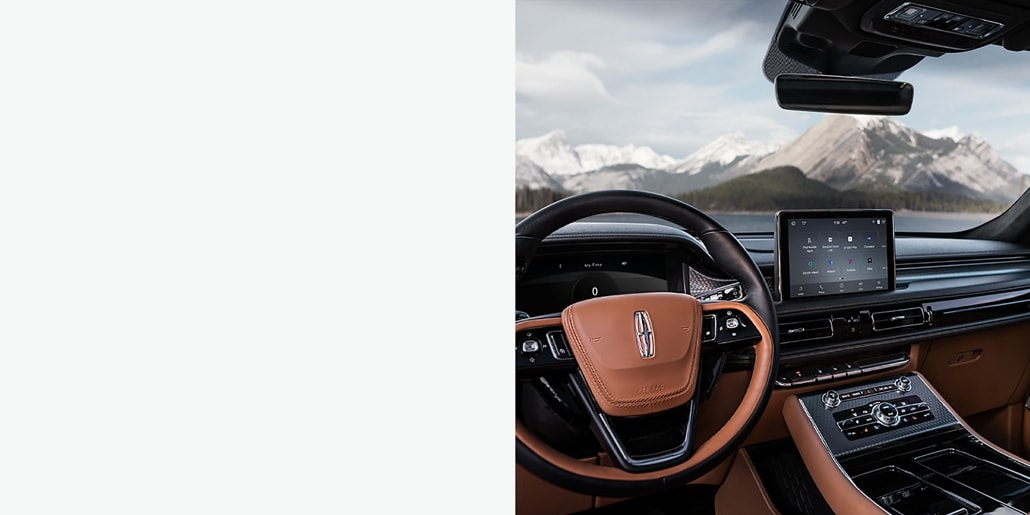 CUSTOM ORDER YOUR LINCOLN AVIATOR®

Select your vehicle options, submit an order to your retailer
and your perfect vehicle will be delivered to you.